Mildura Chocolate Company was founded by the Christie Centre in 2009 as a new way of engaging people with a disability in genuine work opportunities. Over ten years it has grown from a cottage style business focused on the local community to a thriving small business with its eyes on the national market.
As a Social Traders certified social enterprise, Mildura Chocolate Company reinvests its profits into its purpose. Your purchase helps to keep 24 Supported Employees across the Christie Centre earning an Award Wage and 12 other people on pathways to work. For every $10,000 of additional revenue, we are able to create a brand new position for someone who may have never had a job before.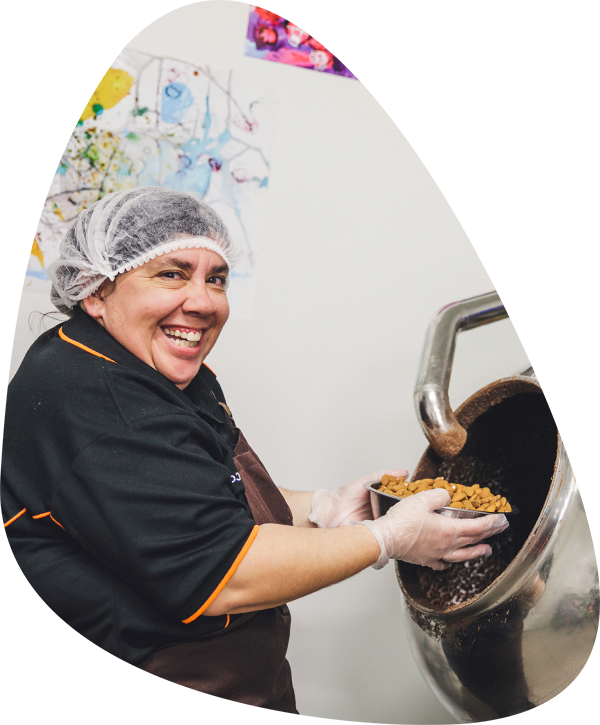 "Employment raises people into the realm of living a big life within the community. It allows people to make their own decisions around their finances and demonstrates their capability to the community. It reminds us that we are all able to contribute."
Executive Officer, Christie Centre Inc.
Championing a person's ability is what makes us stand out from the crowd. But we can't overlook the fact that our chocolates are delicious and sustainable too. We source all of our coated produce from local growers, giving you an authentic taste of Sunraysia.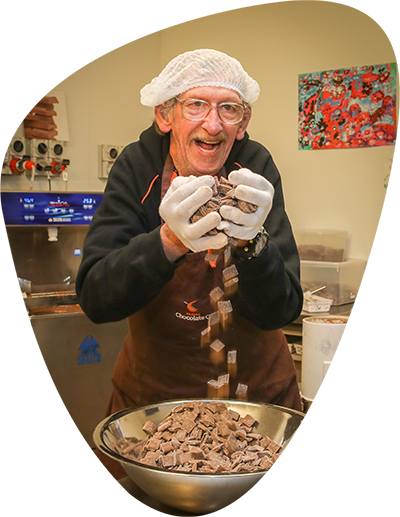 Discover our other Social Enterprises